NOODLES
Produce delicious frozen noodles with Mayekawa's freezing technology
Better for you, your customers
and the environment
Optimal food texture

Rapid freezing that does not harm the structure of the noodles

Food safety and security

Hygienic production lines

Energy saving

Energy-saving across the entire plant through total engineering
Contact us for more details
Thermal engineering that ensures delicious noodles
The boiled product (noodles) obtains optimal texture after passing through cooling and freezing processes. Mayekawa's thermal engineering technology can best demonstrate its effectiveness in processes related to maintaining deliciousness for products that will see their aroma, quality, and taste change significantly depending on how heat is applied.
A combination of our in-house manufactured components such as heat pumps and rapid freezing freezers can help you realize optimal temperatures and environments for ensuring the deliciousness of your product.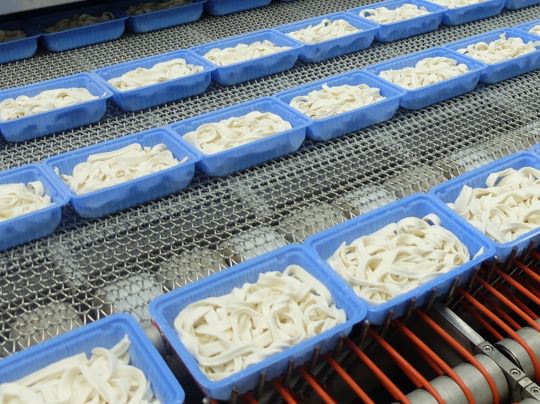 Stably supply safe food with a complete, hygienic system
Foreign objects absolutely cannot be allowed into food. Even with automated processes in place, there is still a chance that food can become contaminated. By adding components such as a device that is very good at detecting foreign objects in white products, the color of many noodles, and an air curtain that prevents insects from entering the production area from outside, a hygienic system that can manufacture products even more safely can be constructed.
Additionally, by incorporating a high degree of "cleanability" into its designs for freezers and other equipment, Mayekawa demonstrates a high level of commitment to food safety.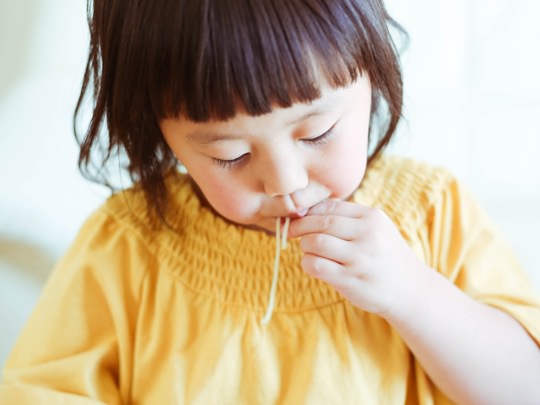 Energy savings for each process — boiling, cooling, and freezing
Engineering that utilizes a renewable energy heat pump is responsible for supplying the large amounts of hot and cold water used in the noodle boiling and cooling processes. By using a highly efficient refrigeration system specially developed for food factories in the subsequent freezing process, and an air curtain that prevents outside air from entering the factory, energy- savings can be established not only in the production processes but across the entire facility as well.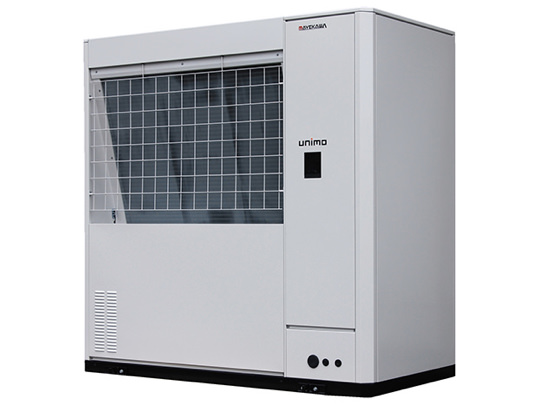 Become a partner that maximizes your business
The know-how cultivated in domestic and overseas delivery results is organized in Japan, and we collaborate with local corporations and various partner companies around the world, mainly in Japan, to propose production equipment that suits your purpose.
Working to ensure food is delicious
Mayekawa's main Moriya Plant has a food testing laboratory, CO_Lab., which annually tests more than 160 different foods. Supporting various kinds of testing, such as that related to freezing, thawing, line operation, and detection, the versatile lab plays a role in helping clients manufacture even better products.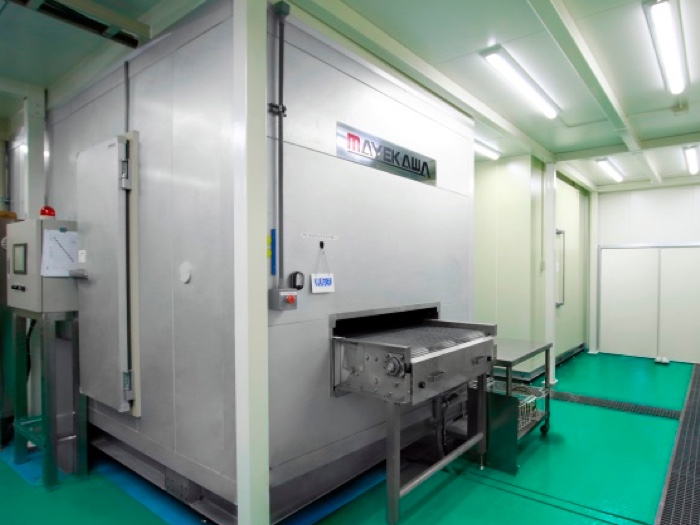 Food testing laboratory Co_Lab.
Applying total engineering to solve client problems
In addition to engineering for each process, by also combining thermal engineering centered around advanced equipment and software engineering, including that for production management systems and traceability, Mayekawa can offer optimal solutions for your production line needs.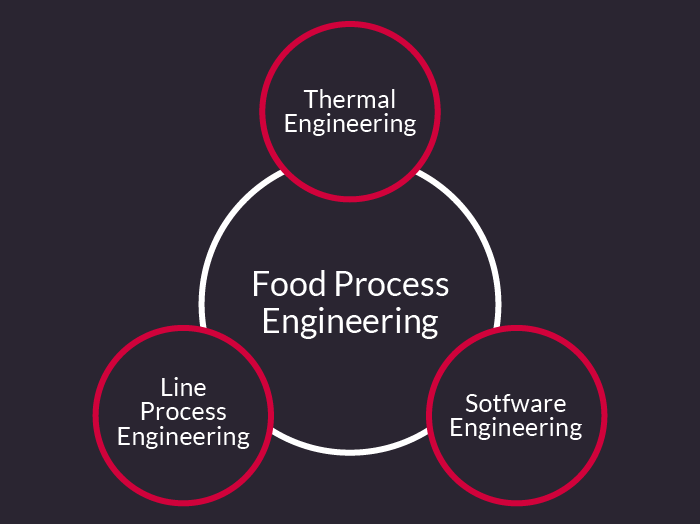 From basic design through to ongoing maintenance, we provide full support for your equipment installation plans
Our head office department specializing in food organizes information related to customer issues and requests. Even after planning has started, we back local sites with know-how and experience gained in delivering equipment all over the world. From basic design through to ongoing maintenance, we can offer manufacturing equipment and services tailored to client needs in collaboration with local subsidiaries and our partner companies around the world.