Foreign object detection systems
For food companies, measures for preventing contamination by foreign objects are absolutely essential. At Mayekawa, we have been involved in the design of food factory production lines for many years. While sharing information with clients about foreign object contamination, and through repeated analysis and research of optimal countermeasures, we have developed and now offer highly efficient automated foreign object detection systems.
W*GINGA MK2 - 2-sided Inspection type foreign object detector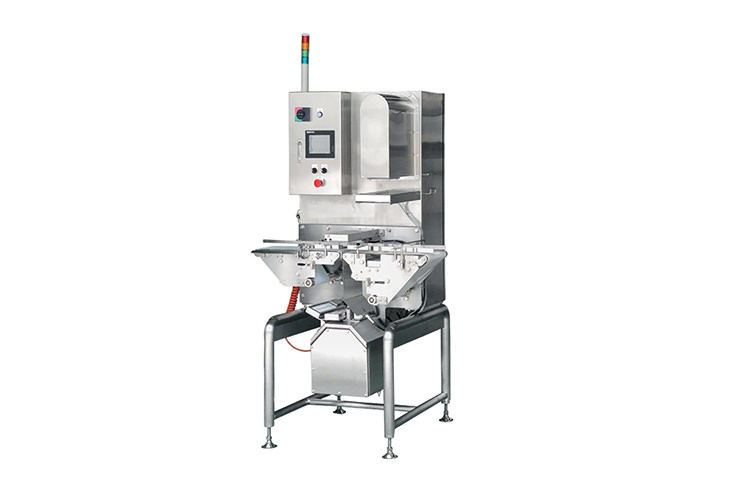 W*GINGA
Our image processing technology can simultaneously detect foreign objects that adhere to the front or back of the product. By implementing inspection processes on the backside under the transfer point of the inspection conveyor belt and sorting conveyor belt, we can detect objects to the same size specifications of current machines (single-sided foreign object detector), even if they are on both sides of the product. The design allowing a conveyor belt to be easily attached or removed from the detection system makes it easy to clean, ensuring hygiene.
This detection system is ideal for white, unpacked products such as frozen Japanese wheat noodles or frozen dough (sterilized cooked rice). Increase food safety while contributing to stable factory operations.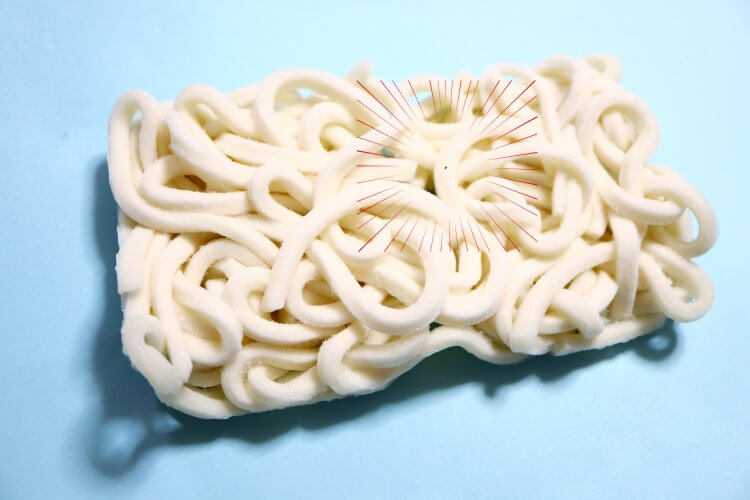 Foreign object detection
SPECIFICATIONS
Dimensions: W1,245×L785×H2,000mm (main unit H1,600m)
Weight: 260kg (573lb)
Detectable object size: Black object 0.5mm or larger in size
Processing capacity: 9,000 food products an hour*
* In the case of frozen Japanese wheat noodles
(Size: L150 to 190mm×W90 to 120mm×H25 to50mm/weight: 180g to 300g)
We're ready to help, wherever you are