Oil pumps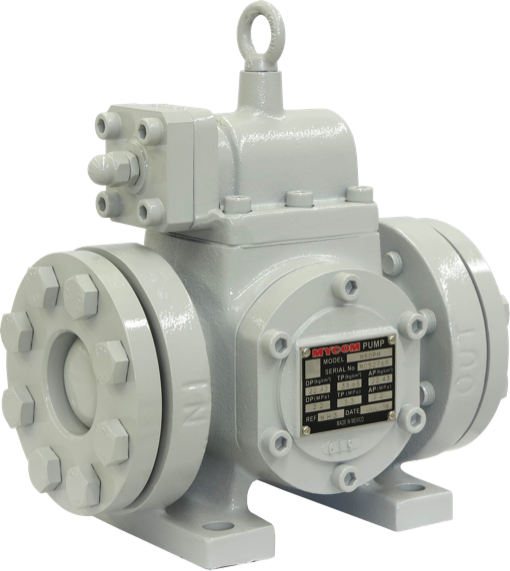 The MYCOM oil pump is a high performance pump series based on screw compressor manufacturing technology that we have developed over many years. Low noise and vibration have been realized with our original gear shapes. This pump can be stably operated for long periods of time, even under severe conditions such as high pressure.
MP series - oil pumps for screw compressors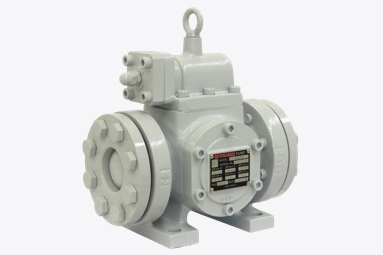 M50P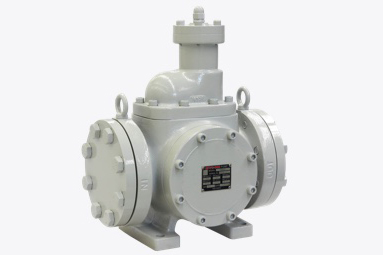 M80P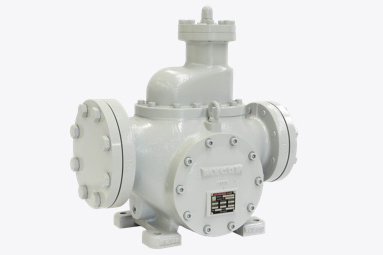 M100P
The standard model of MYCOM oil pumps
Simple structure ensures stable operations
A wide lineup is offered (5sizes: M50P/M60P/ M80P/M100P/M125P, 62 to 1268 L/min /16.4 to 335.0USGPM)
Two shaft seals are used to offset the axial direction load (standard configuration MP: pressure up to 25bar (363PSI)*1, optional configuration MPH*2 pressure up to 30bar/435PSI)
*1 For 60 only, to 22bar (319PSI)
*2 For three series only, 50, 80, 100
M50PS - oil pumps for screw compressors
Supports higher pressures based on MPH* (to 59bar/725PSI)
*optional configuration of the MP series
FP series - oil pumps for screw compressors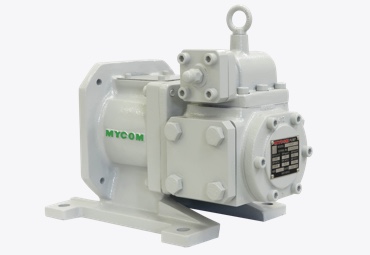 F50P
A series that is compatible with flange motors and that offers the same functionality as the MP series
Installation is made easy due to the compatibility with flange motors
What is MP-diva?
MP-diva is a user-friendly programme for finding the most suitable MYCOM oil pump matching your requirements. The following will assist your selection process.
Performance calculations of MYCOM oil pumps from required conditions
Getting outer dimensions
How to get MP-diva
Please contact your MYCOM sales representative. An e-mail will be sent with a download link to the latest version of MP-diva.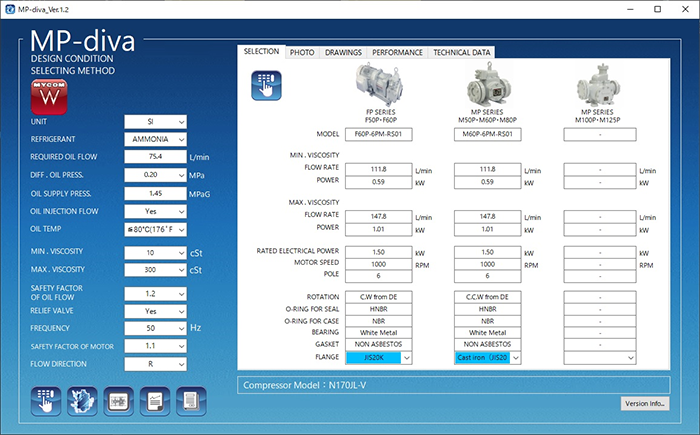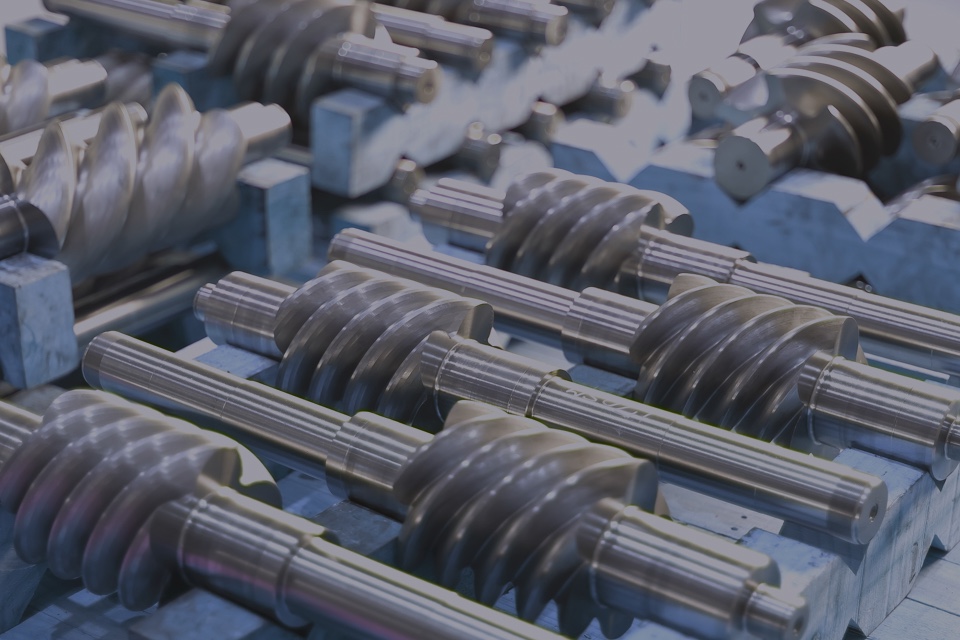 For parts replacement and repair of MYCOM compressor, please use genuine parts
The use of non-genuine parts available in the international market may cause abnormalities in MYCOM compressors including the followings
Decline in performance/Capacity reduction/Reduced life span/All MYCOM warranties become null and void when non-genuine parts are installed in the compressors.
Owners are cautioned to ensure that the only MYCOM genuine parts are used when carrying out overhauls or repairs on MYCOM compressors.
We're ready to help, wherever you are