Automation
In order to meet labor reduction needs, we recommend automated devices that leverage our experience working with food processing factories and cold storage facilities.
Pale Robo -palletizing robot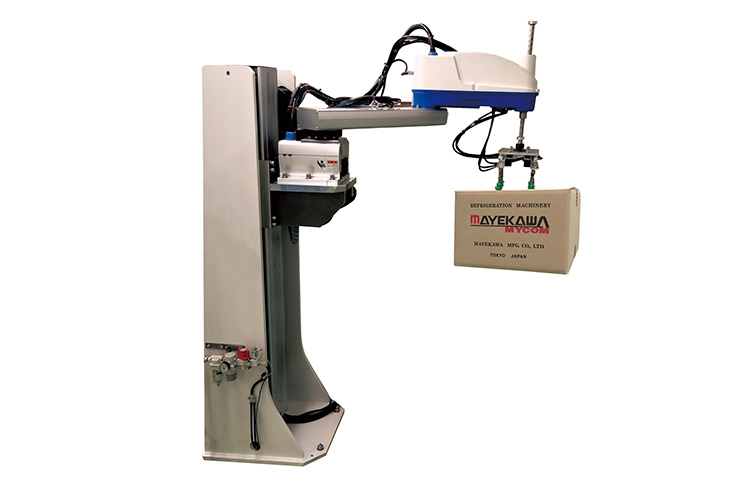 Palletizing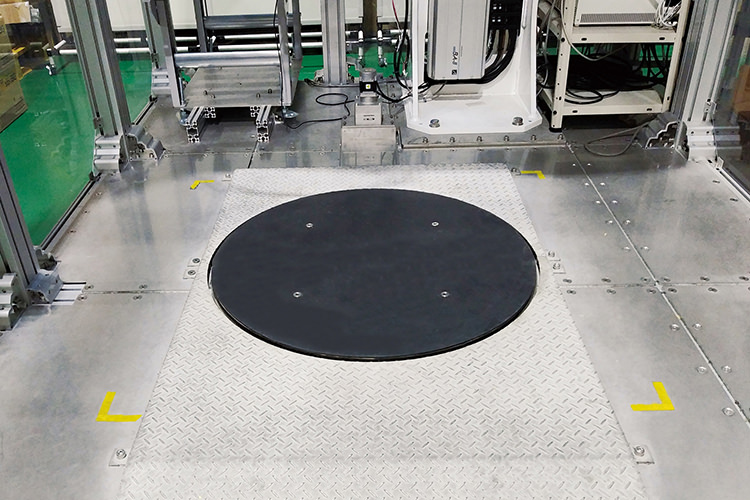 Turntable
Pale Robo is a robot that stacks cardboard boxes delivered by a conveyor belt onto pallets. By rotating the frame upon which the pallet is placed, the range of motion of the robotic arm can be minimized, allowing automation to be achieved in a confined space. Because of the robot's simple structure, it can be installed in one to two days without changing the conveying line. Thus, disruptions due to the robot's installation can be kept to a minimum.
SPECIFICATIONS
Load capacity: three types, maximum 10kg (22lb), and maximum 15kg (33lb), and maximum 20kg (44lb)
Processing capacity: 6cases/min
WHERE TO USE
Food products
Chemistry
Appliances
Electronics
We're ready to help, wherever you are