MARINE
Efficient, secure marine transportation powered by the latest technology and our global network
Better for you, your customers
and the environment
Flexible cooling systems

Designed to fit a wide range of ships and requirements

Marine environmental protection

Fuel cooling for dealing with low-sulfur fuel international regulations

Deliver the freshness

Stable temperature and humidity during transport
Contact us for more details
Reliable refrigeration systems for a wide range of ships
Mayekawa has been contributing to meet the growing demand of perishable cargo trade by supplying our wide range of suitable refrigeration equipment for specialized reefer carriers. With the state-of-the-art technology, these equipment maintain best quality of foodstuffs transported by ocean shipping. Our dedication in building new specialized reefer carriers is open-ended. Furthermore, for supporting maintenance of vessels sailing around the world, we can arrange a customer oriented service using our worldwide network of branch offices.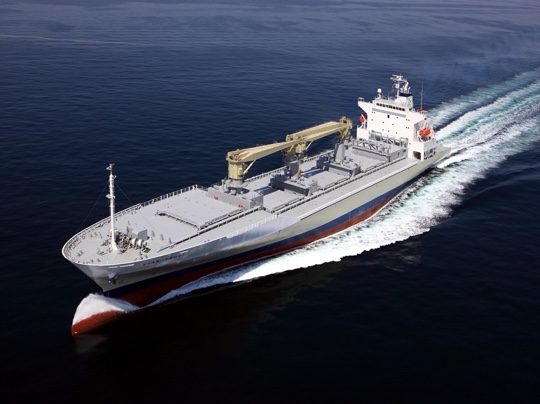 The best compressors for perishable cargo refrigeration systems
In order to maintain best quality of frozen foods, reliable, superior performance and environmentally friendly refrigeration system is required. To meet this requirement, we have been offering various kinds of systems and equipment associated with our energy efficient reciprocating and screw compressors.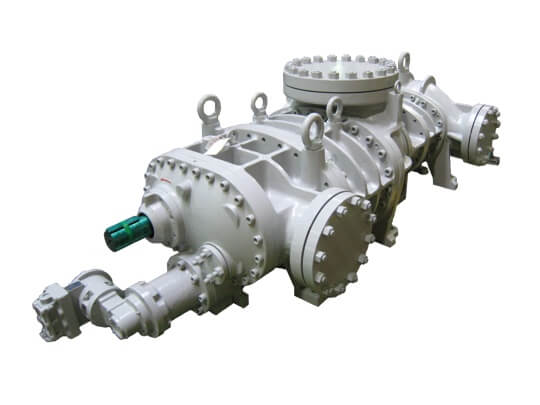 PSA nitrogen gas generating system for carrying flammable gas cargo more efficiently and securely
Besides the refrigeration systems, our PSA (Pressure Swing Adsorption) nitrogen generating system for LPG and chemical tankers is one of our main products offered for the marine market.
Utilizing a new carbonate absorber made of special phenol resin, our PSA nitrogen generating system achieves a low electric consumption and compact design with high noise reduction arrangement required for the marine application.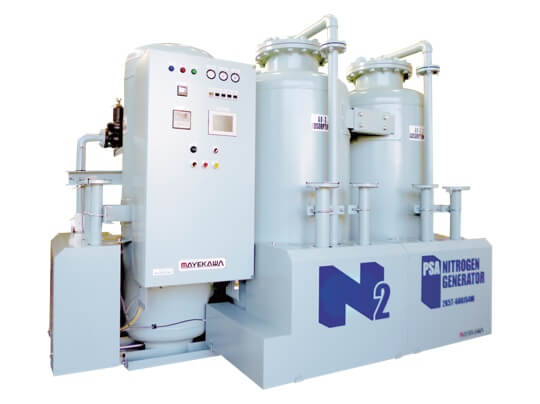 Advantages of Mayekawa's MGO cooling system
In order to meet the global regulation to limit the air pollution from the contents of sulfur level in the marine fuel oil, we are supplying our unique MGO (Marine Gas Oil) cooling system inherited from the refrigeration technique dedicated to the specialized reefer carriers for more than 40 years.
Our sophisticated, fully automatic, very reliable and compact system is best suited for the MGO cooling system as well and second to none in performance.