LEISURE & SPORTS
An ice arena facility cuts down the daily power consumption by 45%, while receiving USD$225,536 in cost savings and a better quality of ice by switching to MYCOM M-series compressors.
Client Data
Client:

One of the largest private ice rinks and multi-purpose recreational properties operator in North America
Location:

Ontario, Canada
Facility Size:

6 sheets of ice, year-round

CHALLENGE
The aging refrigeration system with 3 screw compressors was not energy efficient and becoming costly to maintain.
Not having an energy efficient system that can keep the overall operating cost low can directly impact the level of service they can provide to the ice rink users. The aging refrigeration system required an update with a system more fitting to ice rink operation. The MYCOM M-series compressor came up in the discussion as the likely replacement of existing machines, but they had some concerns, as they had no experience with replacing screw compressors with reciprocating compressors.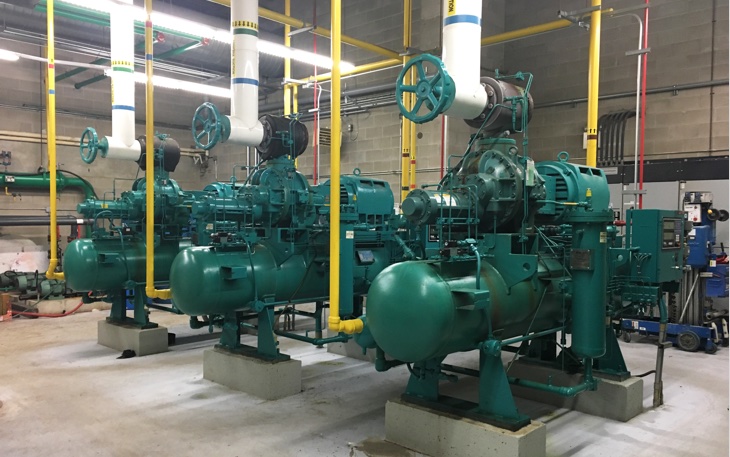 Old screw packages

SOLUTION
Mayekawa's expertise assured stability, energy reduction, and therefore the most efficient solution for arena applications.
Mayekawa engineers helped them with performance studies of the existing machines versus MYCOM 6M compressors to determine stability. An additional study was conducted to determine the energy savings by switching out the screw compressors with the 6M compressors, which concluded unequivocally that the proposed MYCOM reciprocating compressors were the most efficient solution for arena applications.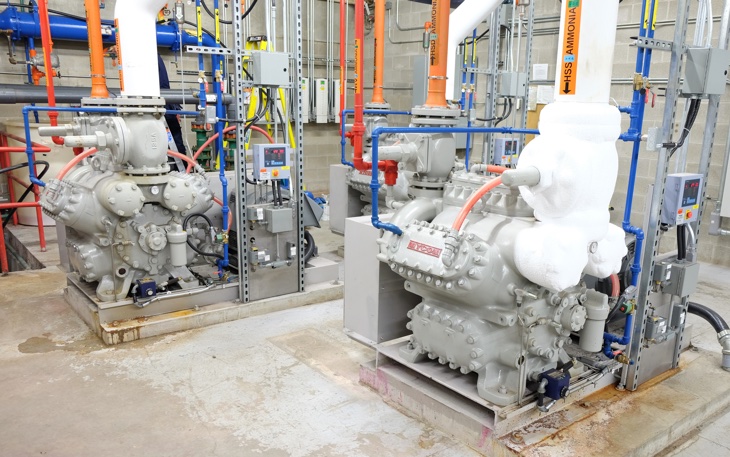 MYCOM 6M reciprocating compressors

RESULT
The new refrigeration system cut 45% in daily power consumption, 50% in compressor horsepower, and USD$225,536 in annualy electricity cost.
By replacing the 3 screw machines with 3 MYCOM 6M compressors, they reduced total compressor horsepower from 750 to 375 and even managed to improve the quality of ice. In addition, the 6M compressors are operated on low RPM which significantly reduces maintenance and wear. They have less oil carry over and infact are not losing oil at all. In addition to changing the compressors, they also changed the glycol pumps and chillers. By the time the entire project was complete, the facility had become one of the client's most energy efficient facilities in North America.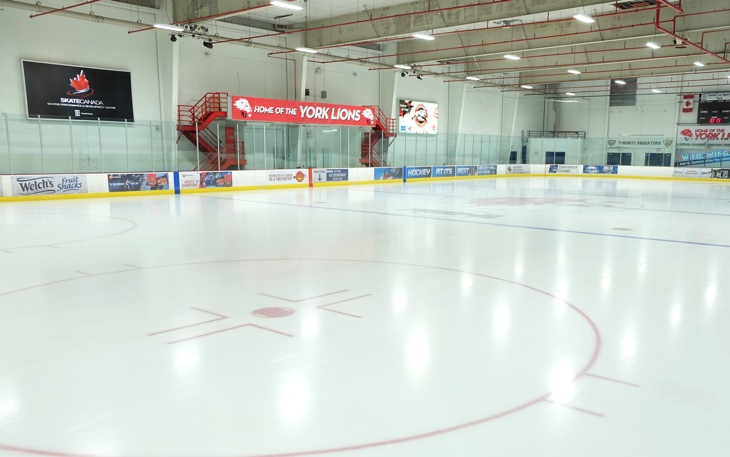 Canlan Ice Sports Arena
Our mission is to create a sustainable future by pursuing optimal systems,
equipment and technology while working side-by-side with customers.
We're ready to help, wherever you are